Upcoming events
November 2023
13 December 2023
Christmas Activity Day
18 December 2023
20 December 2023
Christmas Meal
22 December 2023
Christmas Rainbow Raffle drawn
20 & 21 April 2024
Cranham Monster Trail
From May 2024
FOCS Plant sales
June 2024
Break the Rules Day
July 2024
Summer BBQ


Friends of Cranham School (FOCS)
The Friends of Cranham School (FOCS) are the PTA of Cranham Church of England Primary School. FOCS is a registered charity whose membership is made up of all families of children attending the school.
We organise a variety of social and fundraising events such as school discos, quiz nights, raffles and sponsored events. The money we raise helps to provide extra facilities to enhance the children's experience of our beautiful school, and the social events help to build and celebrate the strength of our community.
We're so lucky to have the support and involvement of Cranham families to help us plan and run our events successfully. If you're interested in supporting us with our fundraising, sharing new ideas as well as helping us to run some old favourites, please get in touch at friendsofcranhamschool@gmail.com. Your involvement makes a huge difference.
You can also find us on Facebook:
FOCS_Gallery
How we work with the school
We work closely with the head teacher, the teaching staff and the school office team to ensure that we can help strengthen the opportunities the Cranham school has to offer, plus ensure that the children attending the school have the best possible learning experience in our beautiful setting. The school team are often involved in our fundraising events, whether they're selling raffle tickets, running event stalls or taking a custard pie in the face for charity!
What FOCS provides for the school
All of the money we raise is used to enhance the experience of every child at Cranham school. Typically, the funds are used to purchase new equipment and books, providing activities and learning opportunities for the children, and subsidising school trips and transport. Most recently, FOCS has paid for EYFS Cranham Bears for our new Reception children, materials for Christmas activity day, Jubilee and Coronation coins for all children, various pieces of sports and play equipment, and Year 6 leavers' gifts.
Our FOCS committee roles
Our last AGM was held on 20 September 2023 when the following committee roles were made for 2023/24:
Chair – Nikki Hale
Secretary – Nicki Clapton
Treasurer – Sam Kruk
Our wider events planning team consists of everyone who'd like to be involved!
FOCS AGM
Our AGM is our only formal meeting of the year and is usually held in the autumn term. Everyone who is part of FOCS is warmly invited to join us to find out about how our association is run and how our funds are raised and spent. All of our meetings are super friendly and relaxed, and they are a great way of catching up with other Cranham school families.
Our AGM is also the time when we elect the roles of our Chairperson, Secretary and Treasurer, which is requirement of our charitable status. If you'd be interested in taking on a committee role and would like to know what's involved, please get in touch with the committee team at friendsofcranhamschool@gmail.com who would be very happy to explain what these roles entail.
Check out the records of our meetings here:
How we keep in touch
We have lots of news to share so we use a few channels to do this.
We produce regular FOCS newsletters which are emailed to Cranham families via the school admin team. They're also displayed at the school reception entrance and shared on the school website. We're active on our FOCS Facebook page too, so check this out for event news and updates, as well as Facebook Messenger and the school's Instagram for reminders and quick messages.
As our community is so important to us and often involved in our events, you'll also see updates in the Cranham village magazine, local notice boards, and the local press and media.
FOCS Newsletters
How you can help
You're vital to the success of the school
FOCS' fundraising makes a significant difference to our children's education.
It's totally flexible!
Whether it's an hour to shop for one of the events, 30 mins running a stall, making a few calls from home to source raffle prizes or sponsorship, or bringing your skills and expertise to our committee - it all makes a tremendous difference.
You'll feel more connected
Have your say, make or lead new fundraising suggestions.
You'll be part of a great network
Every FOCS event is an opportunity to meet other families and the school staff team.
You'll be a role model
Your children will see you playing a part in making their education more varied, showing good team work and community spirit.
It's great fun!
Help plan events and socials and be part of the fun.
Keep FOCS going for future years.
Help us maintain a strong team who can continue to raise funds and support the fun stuff as our children progress through their year groups.
Donate to FOCS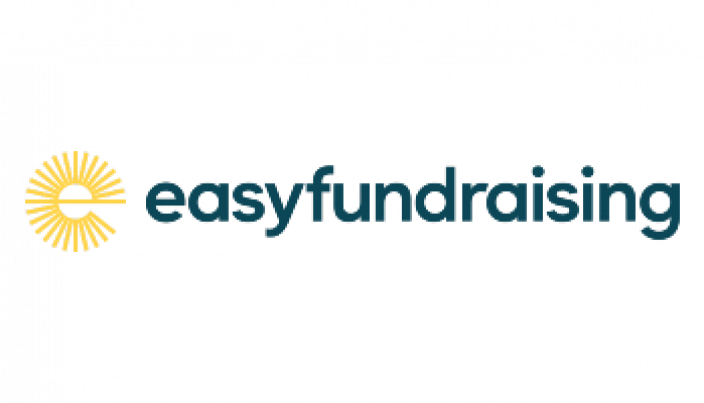 Donate to FOCS each time you shop by signing up to Easy Fundraising! It's so easy to sign up and it won't cost you any extra - you spend, brands donate! www.easyfundraising.org.uk/causes/fcs