Maths Intent: How we plan for this subject
We aim for all pupils to:
+ Become fluent in the fundamentals of mathematics (see Year by Year Curriculum Maps) so that they develop conceptual understanding and the ability to recall and apply knowledge rapidly and accurately.
+ Solve problems by applying their mathematics to a variety of problems with increasing sophistication, including in unfamiliar contexts and to model real-life scenarios.
+ Reason mathematically by following a line of enquiry and develop and present a justification, argument or proof using mathematical language.
+ Have an appreciation of number and number operations, which enables mental calculations and written procedures to be performed efficiently, fluently and accurately.
EYFS road map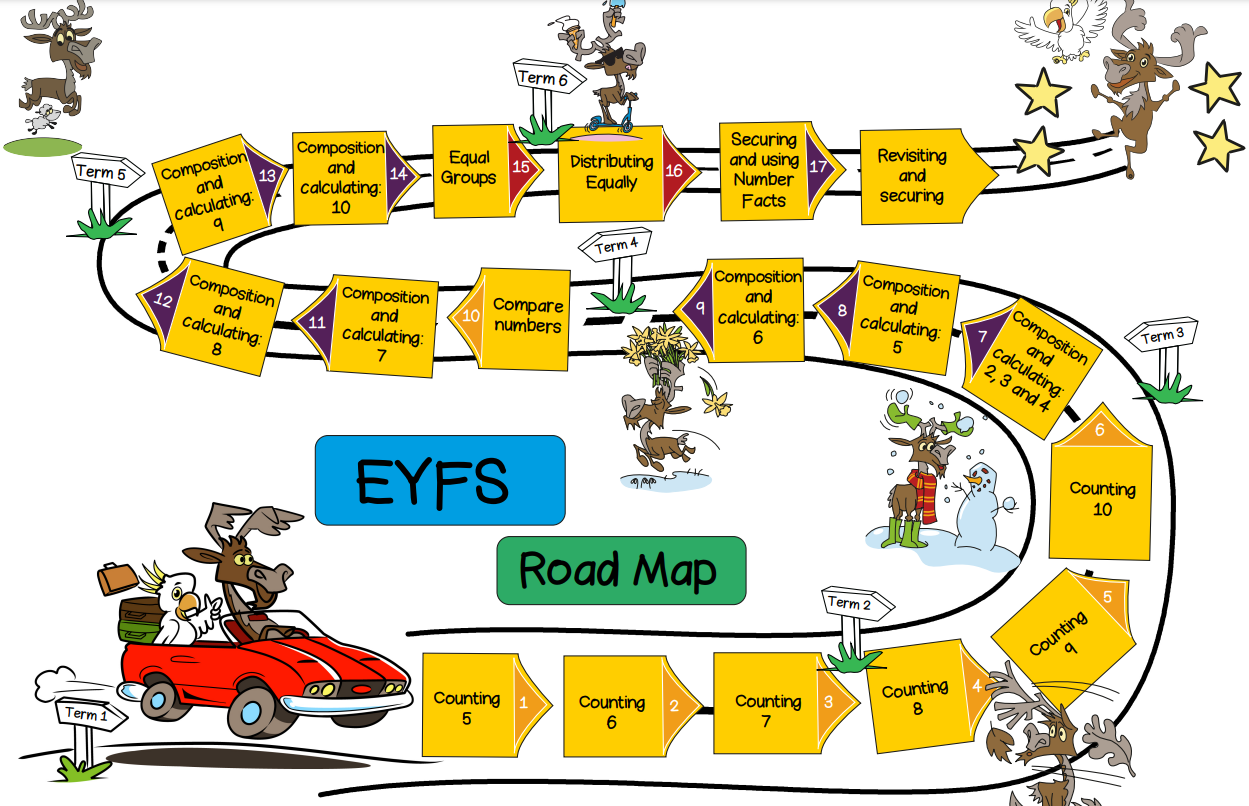 Year 1 road map
Year 2 road map
Year 3 road map
Year 4 road map
Year 5 road map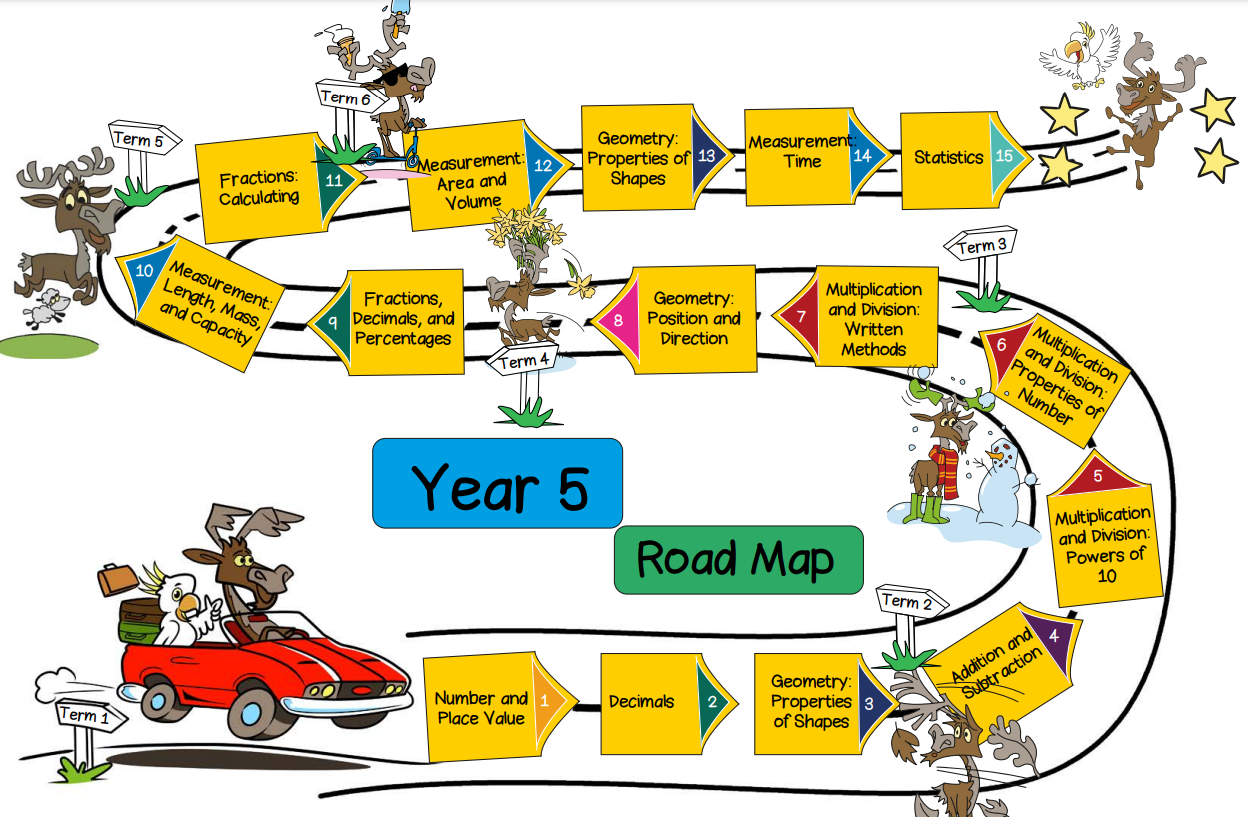 Year 6 road map