Road Closures
From 15/05/23 to 01/09/23 the following roads will be subject to temporary traffic orders as per details listed below. Advanced warning of dates will be displayed by signs on site. The proposed programme dates are as listed on the schedule here:
From the closure schedule above, you will see Diversion 1 runs from Monday 15th May to Friday 23 June, and stage 2 runs from 12th June to 04th August, with the same overlap between stages 2 and 3. These overlaps are to allow a little wriggle room if things progress quicker (or slower) than anticipated, but obviously only one closure can be in place at any one time.
Diversion 1 (15th May - 23rd June):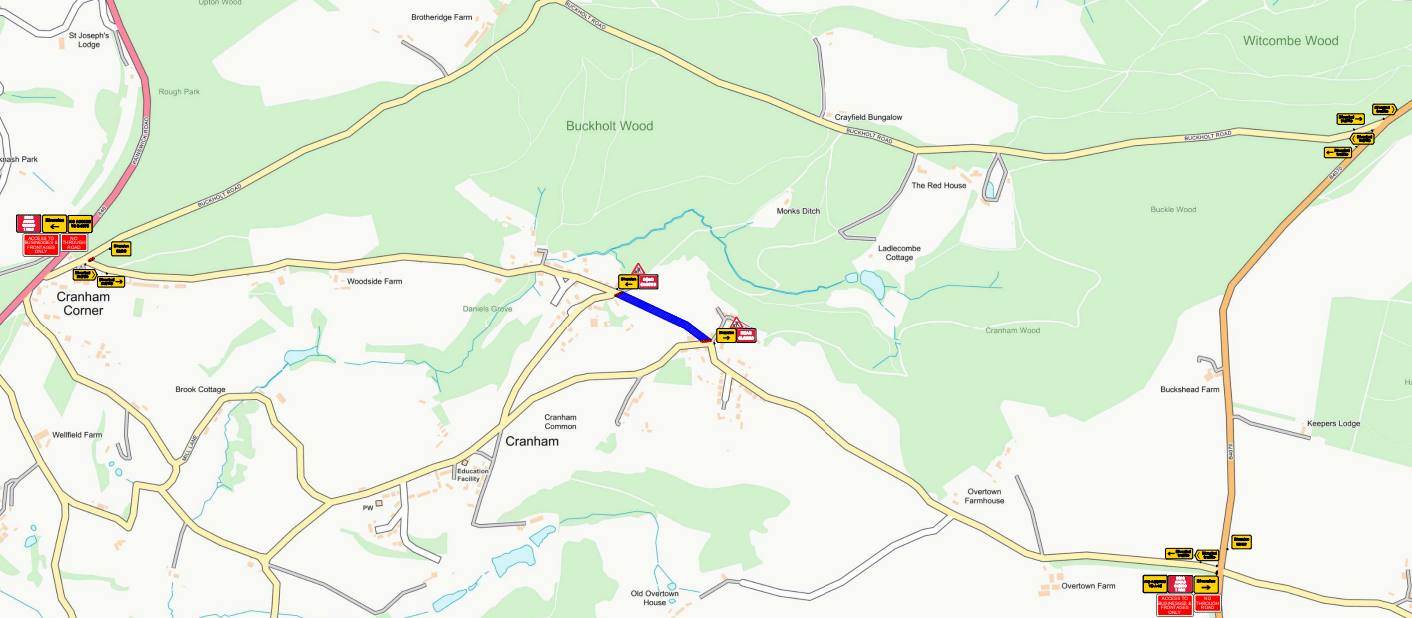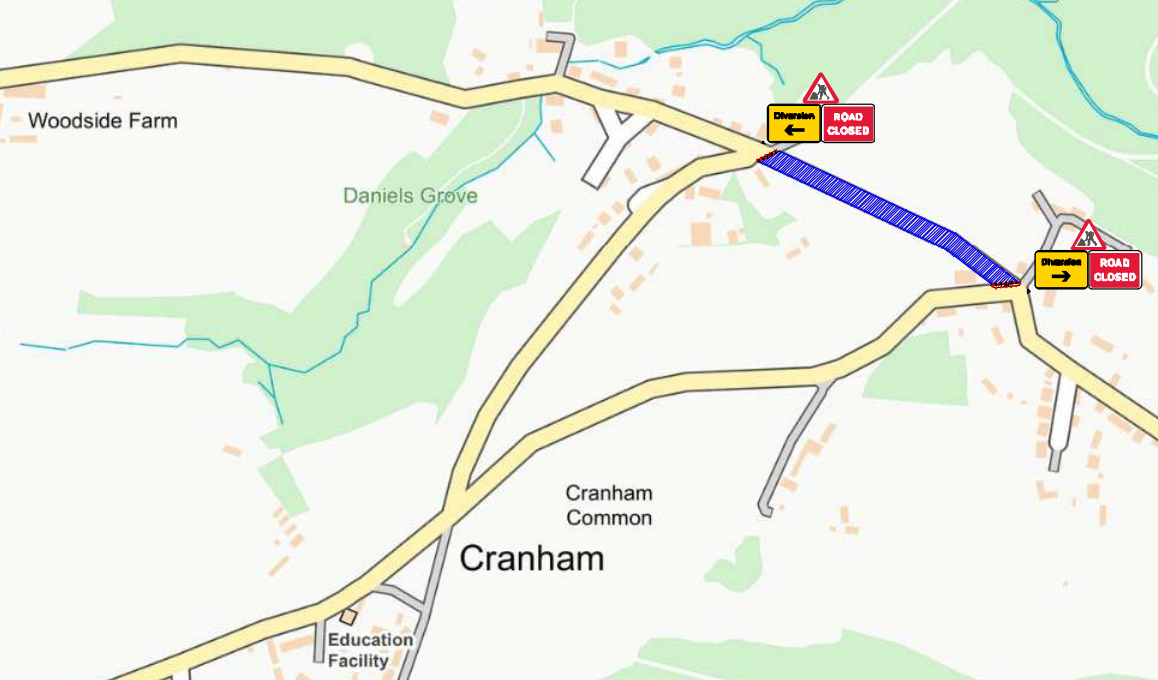 Diversion 2 (12th June to 04th August):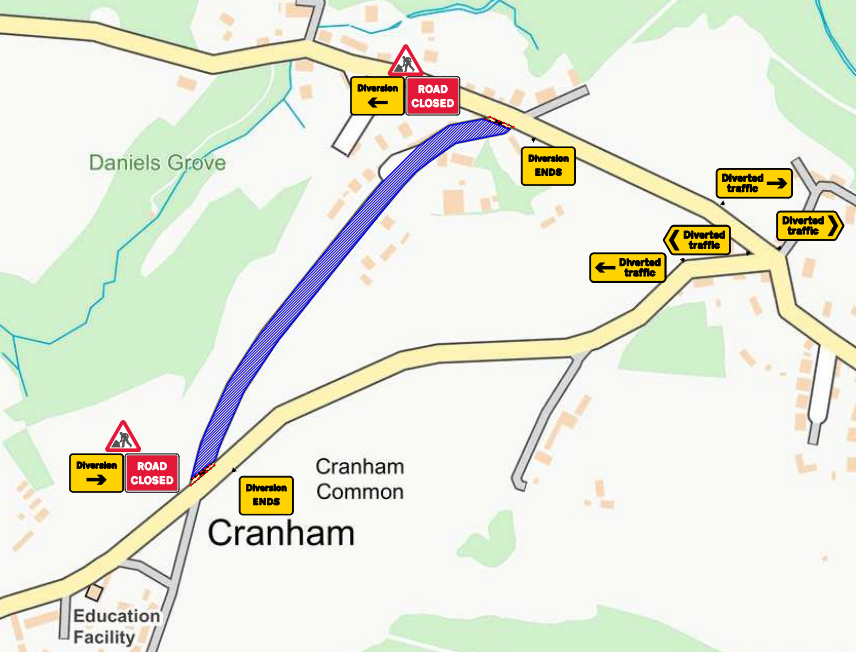 Diversion 3 (26th July to 01st September):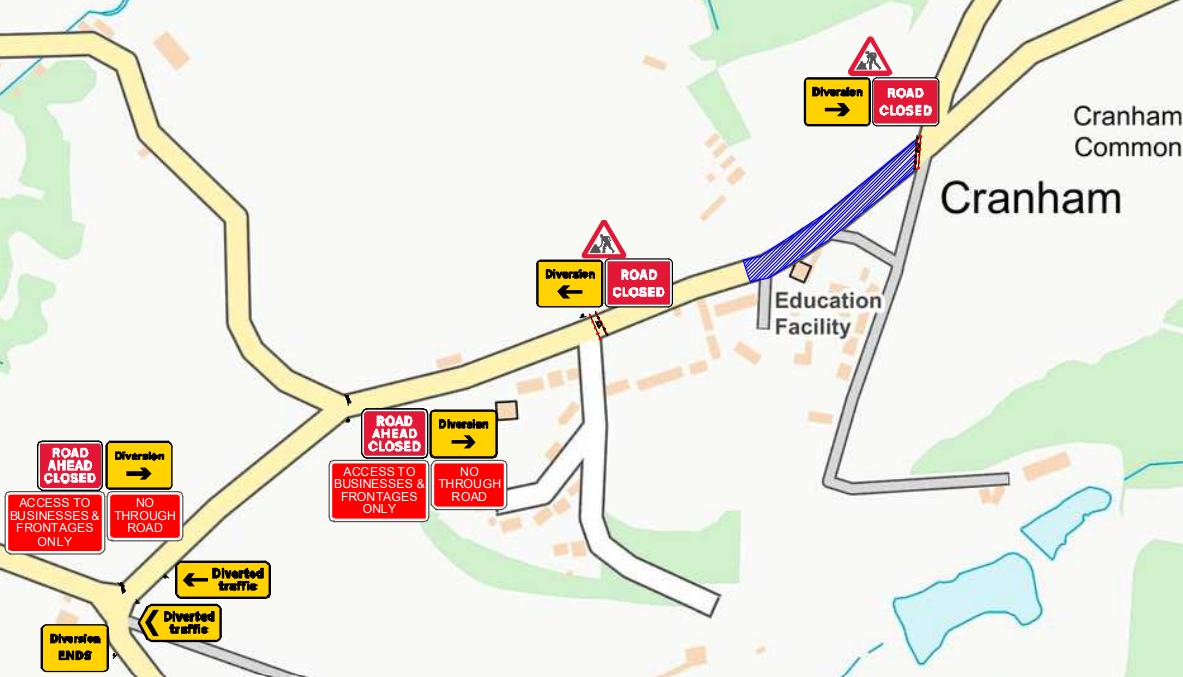 There will also be signs for a one-way system around some local roads between the school and the Painswick Road to try and minimise drivers meeting each other head-on in these lanes during the closures.
One-way system: