Reading Impact: What the results look like...
Attainment in reading is measured using statutory assessments such as the end of EYFS, Key Stage 1 and 2 and following the outcomes in the Year 1 Phonics Screening check. Additionally, we track our own reading attainment through the use of regular phonics and screening assessments along with NFER reading papers three times a year. However, far more importantly, we believe that reading is the key to unlock all learning and so the impact of our reading goes well beyond the statutory assessments. We give all the children the opportunity to enter the amazing new worlds that a book opens up to them, and share texts from a range of cultures or genres to inspire them to question or seek out more for themselves. Reading is the golden thread running through every child's journey here at Cranham. When they leave us, our pupils possess the reading skills and love of literature which help them to enjoy and access any aspects of learning they encounter in the future.
Our school library is small but well-stocked and very cosy - it is loved and looked after by our school librarians.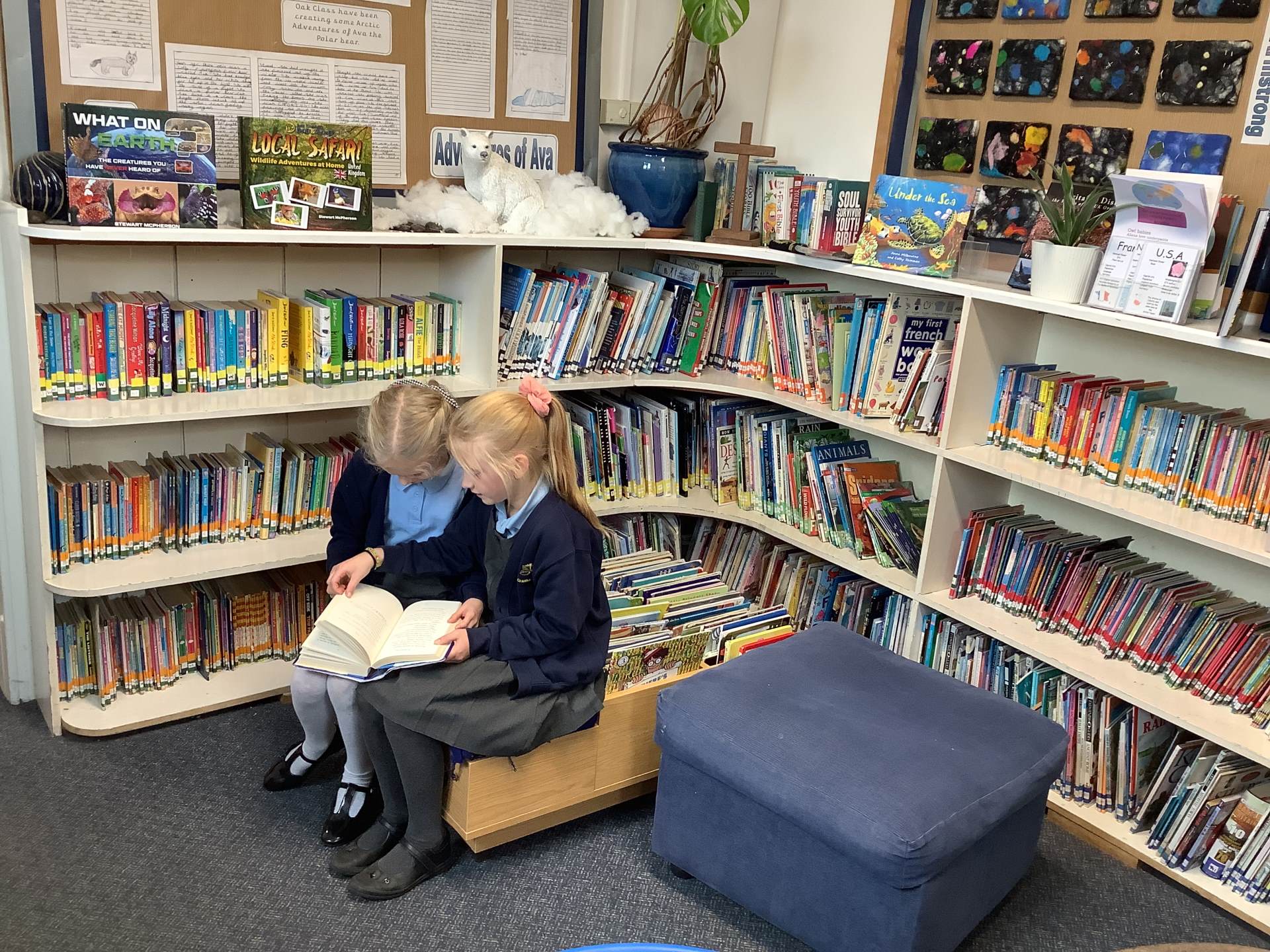 We are in the process of creating an outdoor 'book nook' where children can continue to share their love of reading in the open air at breaktimes and lunchtimes. This is also a lovely opportunity for our older children to share their love of reading with our younger children and to ignite that reading spark for them.
World Book Day:
/i/IMG_0944.mov
/i/IMG_0945.mov
/i/IMG_0946.mov
/i/IMG_0947.mov
/i/IMG_0948.mov
/i/IMG_0949.mov
/i/IMG_0959.mov
Reading Champions:
Each year children are celebrated for their achievements in their reading. This can be through class teacher nominations for weekly certificates, School Values Pebbles for perseverance, or the opportunity to become a member of the School Library Team. In addition to these opportunities, children can be put forward to being awarded the title of 'School Reading Champion'. This award is presented at the end of year service and a trophy is awarded to each nominee and a trophy with their name on is displayed in school. Reading champions are the ambassadors for reading in the school. They will have the opportunity to take leading roles in suggesting new titles for the library, to reading to other pupils in school, or even filming story time to share on our school Dojo page.